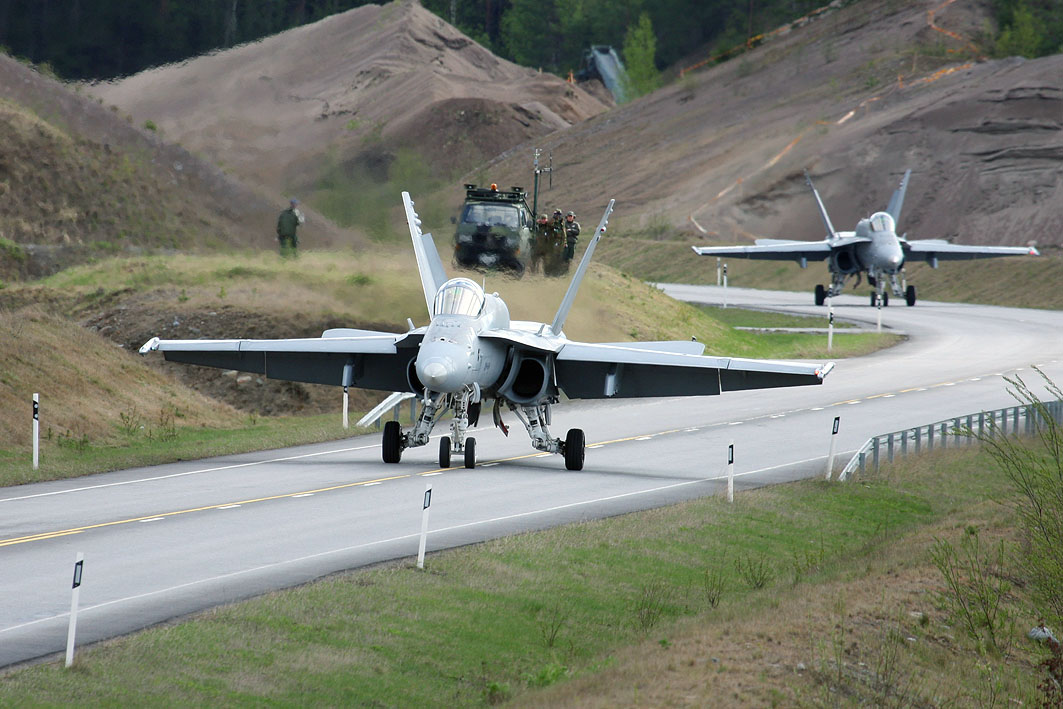 Небольшая подборка фото и видео разных лет. В дополнение к недавнему материалу по Швеции.

2001: Оригинал взят у
477768 в С запасных площадок

McDonnell Douglas F-18C Hornet финских военно-воздушных сил во время отработки взлёта с автострады; Веритта; Финляндия; 2001-й год



2009: F-18 Hornet - Taking off the road 2009 Baana 2009:


2011: The following video of Finnish Air Force F-18s departing from a public road was filmed during Ex. Warkaus 2011 at on Highway 5 in Joroinen Finland. Such kind of training, has been part of the standard training conducted mainly in Central, Eastern and Northern Europe since the Cold War.






This video is from a Finnish military exercise held in Lusi, Heinola


Baana-2015: Finnish Air Force F/A-18 Hornet multirole fighters operate also from a road base in Vieremä during live air operations exercise under the name of Livex-2015. Exercise took place between October 5 and 9 and extend over Finland's entire territory. Most of this year's refresher training in the Air Force was merged with the exercise that involved around 1,500 reservists, 800 active duty personnel, and approximately one hundred conscripts.


2016: Учение "Баана-2016" проходило с понедельника по пятницу 26-30 сентября, ежедневно с 9.00 до 23.00 с перерывом на 17.00-18.00


Взлет-посадка С-295 CASA:





И в этом году в гости к финнам снова прилетали шведские JAS-39 "Грипен".